139
Hillsborough County
Online Divorce Service
100% Service Satisfaction Guaranteed
How It Works
To file for divorce without fuss and stress, follow 3 easy steps.
Complete the Online Survey
Provide us with the necessary information regarding your marriage and divorce simply by answering the questions.
Check completed forms
Receive completed forms backed by our 100% satisfaction guarantee and a step-by-step guide with further instructions.
File Papers with the Court
Submit your divorce forms to the court in any convenient way available to you. Notify your spouse about the divorce.
Valid Grounds for Divorce in Hillsborough County
Statistics show that the Florida divorce rate is 3.5 per 1,000 residents. Filing for divorce, the spouse initiating the case must choose one of the grounds for divorce provided by law and specify it in the Petition for Dissolution of Marriage.
Florida is a no-fault divorce state, which means that the plaintiff doesn't have to prove that their spouse did something that resulted in the marriage's failure. They don't need to have any reason other than not wanting to be married anymore.
According to the Florida Statute, the legal grounds for divorce include:
irretrievable breakdown of the marriage and
the mental incapacity of one of the spouses for a preceding period of at least three years. Even though this ground does not involve marital misconduct or fault, it still must be proven by competent medical or psychiatric testimony.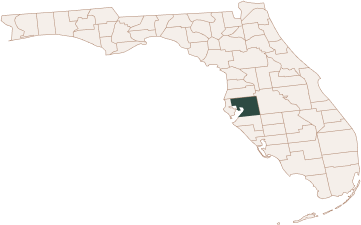 Hillsborough
County
We have been featured in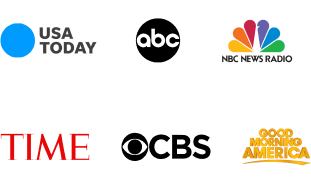 Why HillsboroughCountyDivorceOnline Is Your Best Option
HillsboroughCountyDivorceOnline.com allows you to prepare your uncontested divorce papers as easily and quickly as possible. You can complete our guided online questionnaire at your own pace, using any laptop or smartphone. Based on your answers, we will generate and customize all the required divorce forms following the Florida Family Law and Hillsborough County court rules in only two business days.
Start right now to take advantage of HillsboroughCountyDivorceOnline's full range of services:
Satisfaction Guarantee
We stand by the quality of our services
Filing Guide
A detailed guide on filing with the court without an attorney
Easy Editing
Checking answers and correcting mistakes at any convenient time
Required Forms
A complete package of papers for your case
Fast Delivery
Ready-made legal forms within 2 business days in your mailbox
Cost Effective
Saving money and time on meetings with a lawyer
Affordable Process
Forms preparation without leaving home
Customer Care
Professional customer support
Get completed divorce forms in just two business days, ready to sign and file with the court!
Start Now
Benefits of Our Service
At Hillsborough County Divorce Online we:
100%
satisfaction guarantee

What Clients Say About Us


"We had an amicable separation, so my ex-partner and I didn't want to overpay lawyers to prepare all the needed divorce paperwork. Fortunately, I heard about online divorce and decided to try it. Hillsboroughcountydivorceonline.com was all I needed - a low-cost divorce option with no hidden fees. They filled out all the legal forms for me, and two days later, I filed them with the court. Highly recommend!"


"Thanks to Hillsboroughcountydivorceonline.com, my divorce costs were limited to $ for preparing divorce papers through this website, plus mandatory court filing fees. But most importantly, all the forms were filled out without any mistakes, so the court clerk accepted them without a hassle."


"We were going to file for simplified dissolution of marriage, so we wanted to arrange our own divorce without a lawyer. The only challenge was paperwork, as neither my partner nor I had enough time for that. Hillsboroughcountydivorceonline.com was very helpful! They provided us with ready-to-file divorce forms in only two days, and I had no problem at the court with any of them. I strongly recommend this website!"


"My divorce was finalized yesterday, and I'd like to thank you for making this process a little bit less painful! I'm very glad I found such an efficient, affordable, and reliable online divorce service to take on the paperwork issues so I could devote time to more meaningful things."


"Hillsboroughcountydivorceonline.com was super easy-to-use and helpful. I could work with the questionnaire anytime and anywhere it was comfortable for me, moving at my own pace and going back to make some changes when I needed to. This online service is perfect for anyone who wants to arrange a DIY divorce but does not have the time to grapple with legal papers."


"I would definitely recommend this paperwork drafting service to anyone arranging a divorce without a lawyer. Hillsboroughcountydivorceonline.com allows minimizing costs, effort, and time required to select and fill out all the required divorce papers. I'm not too fond of paperwork, so for me, it was worth every penny."
Hillsborough County Courts Addresses
In Hillsborough County, all divorce filings are handled by the Family Court Division of the Florida court system. The dissolution process is initiated by filing a petition with the Clerk of the Circuit Court.
Mailing Address: Clerk of the Circuit Court, Family Division,
P.O. Box 3360, Tampa, FL 33601-3360
Tampa:

George Edgecomb Courthouse,
First floor (Room 101), 800 E.
Twiggs St., Tampa, FL 33602

Ruskin/Sun City:

410 30th St. SE,
Ruskin, FL 33570

Brandon:

311 Pauls Drive, Suite 110,
Brandon, FL 33511

Plant City:

301 N. Michigan, Room 1071,
Plant City, FL 33563